AUTHOR
Laura Cucinella
Center for Reproductive Medicine, Gynecological Endocrinology and Menopause, Obstetrics and Gynecology Unit, IRCCS S. Matteo Foundation. Department of Clinical, Surgical, Diagnostic and Pediatric Sciences, University of Pavia, Pavia, Italy.
---
Laura Cucinella appears in: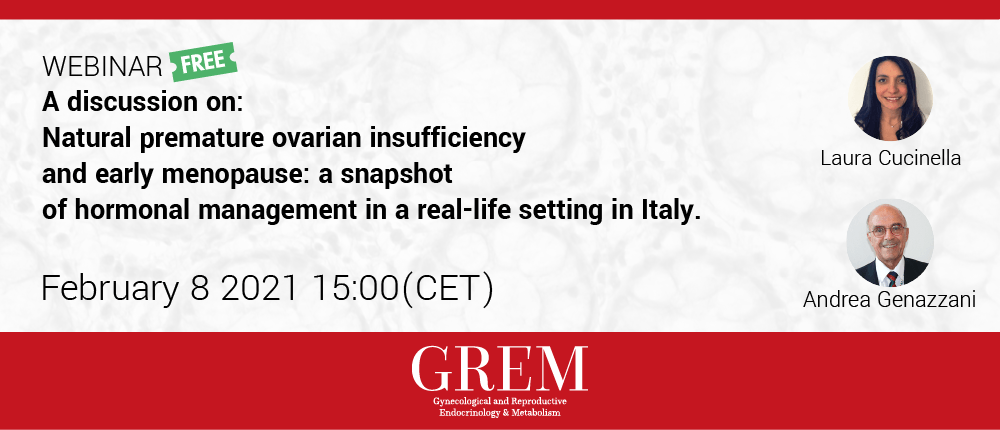 WEBINAR

A discussion on: Natural premature ovarian insufficiency and early menopause: a snapshot of hormonal management in a real-life setting in Italy.
Original articles, 258-264 | DOI: 10.53260/GREM.2010411
---